Fixed braces with over 30 years of unparalleled scientifically based, biologically founded orthodontic diagnosis and treatment.
Through its unique and advanced technology, Fastbraces move teeth fast and safely. Faster treatment time makes it efficient, well-accepted and tolerated, as well as an affordable orthodontic treatment modality. It is a great alternative to conventional fixed braces for teenagers and adults who are looking to straighten their teeth quickly with quality results without cutting corners for speed.
This affordable technology, used in over 100 countries all over the world, enables dentists to complete treatments easily, comfortably, and typically in 60 to 90 days. That is because the technology behind Fastbrace's revolutionary innovations and patented braces methods help to restore the morphology of healthy bone around the crooked teeth as they become straight and simultaneously treat gingivitis around them for an even healthier mouth. It achieves so via the very sophisticated design of brackets, wires, equipment and strict treatment protocol invented by Dr Anthony Viazis in Dallas, Texas, over 3 decades ago.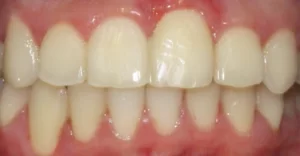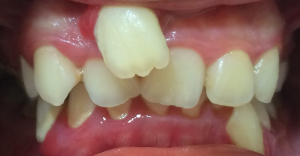 It's a technology that you can trust!
The unique design of Fastbraces triangular brackets and rectangular wire ensures tooth movement fast while remodelling and restoring the healthy alveolar bone and treating diseases such as gingivitis.
It causes minimal discomfort when compared to conventional fixed braces.
It is easier to clean than conventional fixed braces.
Avoids root tipping and relapses, as seen in clear aligner technology.
Controlled, predictable and stable tooth movement and alignment.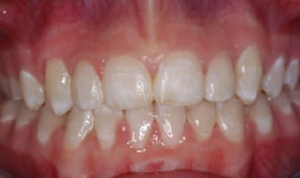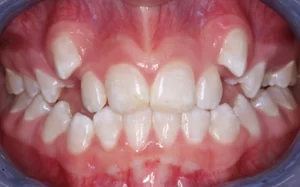 Did you know that the red and inflamed gingival tissue around crooked teeth harbours unique pathogenic bacterial micro-flora such as Fusobacterium nucleatum, Treponema denticola, Porphyromonas gingivalis implicated as causative agents in cardiovascular disease, colorectal carcinoma and Alzheimer's disease due to circulatory dissemination of inflammatory cytokines and bacteraemia?
Take care of your teeth; your health is counting on it!
Back to Teeth Straightening